Bright Ideas
2019 Nature-Based Early Learning Conference Recap
September 3, 2019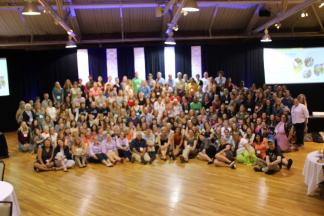 In August 2019, Natural Start gathered over 300 nature-based early learning professionals from 41 states, 5 countries, and 3 continents. As we reflect on the event, we are blown away by the amazing things this community accomplishes, together. Thank you to everyone who attended the conference, and to all of the planners, volunteers, field trip hosts, and others who made the conference possible. We are in awe of everything you do daily in your work connecting young children to the natural world. View photos from the event on Facebook. We hope to see you in 2020!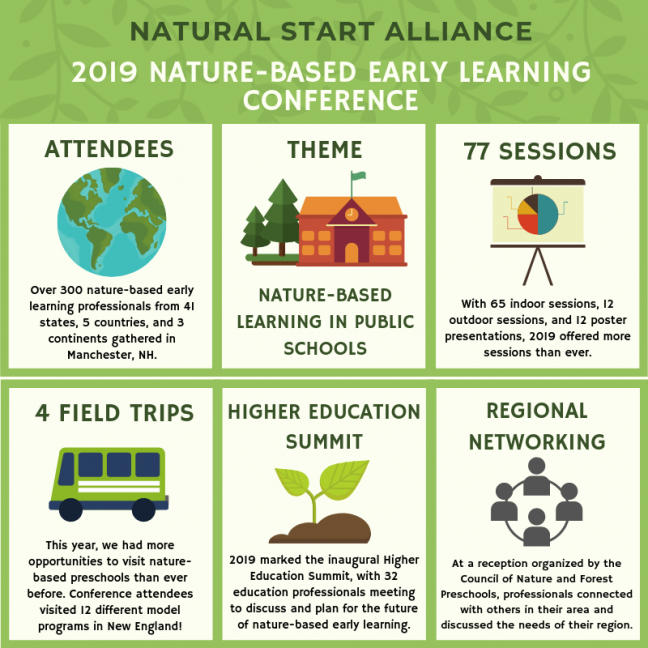 Dr. Peter Gray kicked off the conference with his keynote address, Mother Nature's Pedagogy: How Children Educate Themselves Naturally Through Free Play and Exploration. He is a research professor of psychology at Boston College who has conducted and published research in neuroendocrinology, developmental psychology, anthropology, and education. His recent research focuses on the role of play in human evolution and how children educate themselves, through play and exploration, when they are free to do so. He is the author of Free to Learn: Why Unleashing the Instinct to Play Will Make Our Children Happier, More Self-Reliant, and Better Students for Life (Basic Books). Dr. Gray delivered a powerful and thought-provoking keynote address, reinforcing the importance of allowing children to learn and play freely. Watch a recording of his speech below and download a copy of his handout here.
In 2019, we focused our attention on nature-based learning in public schools, featuring several sessions led by public school educators, a panel of elementary principals facilitated by Eliza Minnucci, and visits to several public schools during the pre- and post-conference field trips. To learn more about two of the public schools we collaborated with in 2019, check out our May Feature Story about Peter Woodbury School's journey to build an outdoor learning environment and our July Member Spotlight, featuring Dondero Elementary in Portsmouth, NH.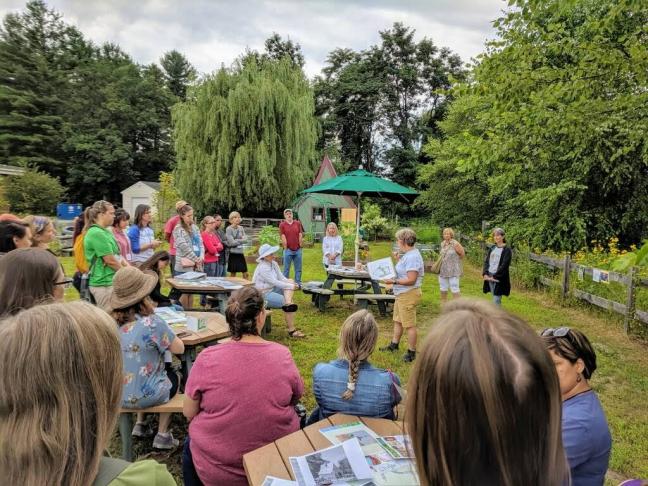 This year, we added a few new elements to the conference, including a Higher Education Summit and a Regional Networking Reception, both planned by Natural Start Alliance's Council of Nature and Forest Preschools. Each of these new opportunities were great additions to the event and we look forward to exploring unique and fun ways to support the growth of nature-based learning at the conference.
The Higher Education Summit, organized by the Council's Higher Education Committee, gathered together 32 education professionals to discuss and plan for the future of nature-based learning through the training of pre-service teachers. Special thanks to Patty Born Selly for all her work coordinating this important meeting!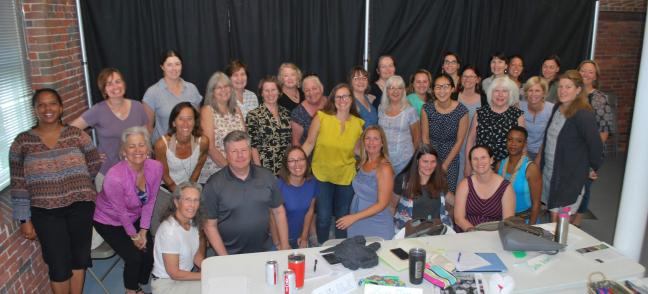 On Thursday evening, conference participants attended a Regional Networking Reception, organized by the Council's Networking Committee. The reception aimed to connect professionals within their regions and evaluate the needs of nature-based institutions at a local level. The conversations that took place left us with lots of great ideas for how to better support the growth of regional networks and associations. Find the Natural Start Regional Network Group on Facebook to stay involved in this conversation. Thanks to Megan Gessler and Liza Lowe for planning the reception and keeping the conversation going!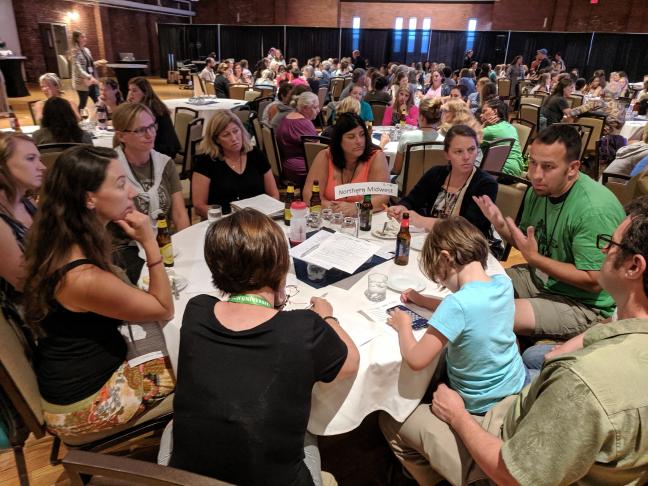 The 2019 Conference featured more sponsors and exhibitors than ever, who shared some incredible resources and products with attendees. We loved seeing all the creative ways businesses and organizations support the nature-based learning movement with sustainable straws, children's outdoor gear, amazing curriculular resources, and everything in between. We couldn't do this without you!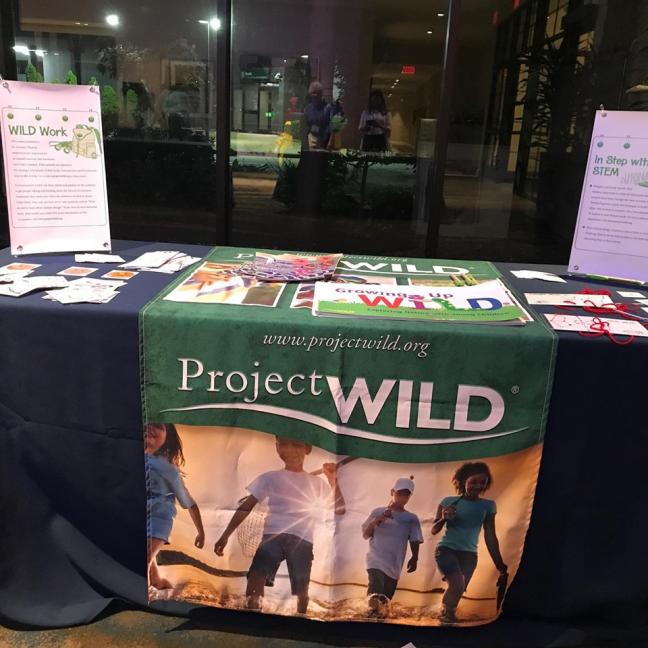 We made sure to fit lots of fun into the event as well! The theme of this year's selfie contest was "Nearby Nature." We encouraged conference attendees to find and enjoy nature wherever they could in our urban, downtown location. Using the hashtag #NaturalStart2019, we had more than 20 lucky contest winners! Thanks to Kit Harrington for coordinating this fun piece of the conference! We're already thinking of ideas for next year's contest!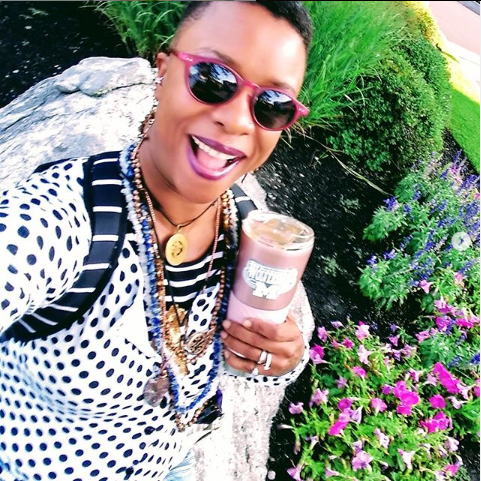 After three days jam-packed with sessions, meetings, networking, and fun, the conference ended with a powerful closing panel led by Kris Scopinich of Mass Audubon, titled, Applying a Whole School Approach to Broaden Participation in Nature Play and Learning. Thank you to all of our panelists and to our attendees for asking thought-provoking questions about what we can all do to increase access to nature-based early learning for all children. We look forward to the work ahead!