Bright Ideas
Call for Presenters: 2015 Nature-Based Preschool National Conference
December 11, 2014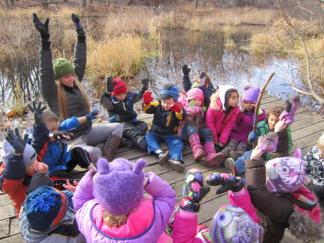 The Nature-Based Preschool National Conference brings people together from around the country to grow the movement to use nature as a powerful tool to help young children learn and grow. The conference is helping build a professional community for this new and growing movement. Join us this summer in Georgia at this new gathering designed specifically for the nature-based preschool community.
Join the Conversation!
Do you have an idea to share with the nature-based preschool community? This year's conference will include tracks for teachers (focused on teaching methods), administrators (focused on program management), and those new to the field (designed for those who are just beginning a program, or who are interested in learning more).
The deadline for submissions is February 20, 2015.
If you're looking for inspiration on session topics, session descriptions from last year's conference are available
here
.
Questions?
General questions should be directed to: 
Rhonda Bailey
Nature Preschool Director
Elachee Nature Science Center
770-535-1976 ext. 222
Questions about the call for proposals should be sent to:
Rachel Larimore
Nature Preschool Director
Chippewa Nature Center
Tags: