Bright Ideas
Call for Presenters: Nature-Based Preschool National Conference
November 30, 2015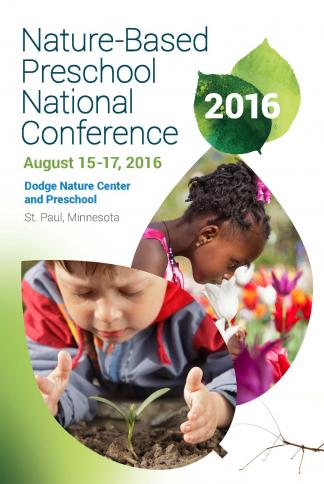 The organizing team for the 2016 Nature-Based Preschool National Confernce is seeking proposals for presentations at this summer's conference at Dodge Nature Center. The conference provides three days of networking, professional development, and fun for the nature-based preschool community in a beautiful outdoor setting.
The conference will be August 15-17 in St. Paul, MN and will include featured speakers, a variety of sessions, extensive tours of the Dodge Nature Preschool, plus a full-day field trip day to explore other inspiring nature-based programs in the Twin Cities region. 
The conference will include thematic strands focusing on starting a nature-based preschool, teaching strategies in nature-based education, and administration of nature-based preschools. New this year is a presentation format for research roundtables. This will provide an opportunity for researchers (including reseachers at academic institutions, evaluation experts, students, and practitioners who have completed research, evaluations, or assessments of their own programs) to share the results of their work. 
The selection process for proposals has become more competitive every year, so we expect this year to be even more competitive. But we also are pleased to announce that for the first time this year, we will offer discounted registration to presenters whose proposals are selected.
So start thinking about how you can help move the nature-based preschool profession forward by sharing your experience, provoking important discussions, showcasing your resources, sharing your research, collecting feedback on your ideas, or otherwise helping to make 2016 the best Nature-Based Preschool National Conference yet.
Tags: