Bright Ideas
Farewell to Natural Start's South African Fellow
September 26, 2014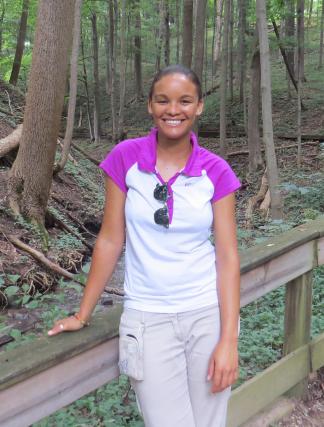 This week, Natural Start said goodbye Cindy-Lee Cloete, a South African environmental educator who worked with Natural Start as a Mandela-Washington Fellow. She is one of 500 young African leaders selected to participate in President Obama's flagship program to support young African leaders as they spur growth and prosperity, strengthen democratic governance, and enhance peace and security across Africa. Cindy directs environmental education efforts at South Africa's Nature's Valley Trust, and her work with Natural Start focused on new efforts to support the nature preschool community. She left us with these reflections on her fellowship experience. 
Being a part of the Mandela-Washington Fellowship (MWF) has been such an interesting and developmental journey for me. From Arizona to Washington, DC, I got to see all the different facets the United States of America has to offer.  The MWF program is divided into three sections: a six-week academic and leadership course, which I completed at the Arizona State University in Phoenix; a summit with President Obama in Washington, DC; and an optional eight-week U.S. internship. For my internship, I was placed at the North American Association for Environmental Education (NAAEE) in Washington, DC, and primarily worked with the Natural Start Alliance.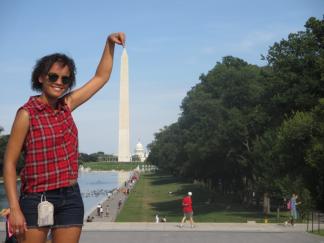 Natural Start is coordinated by a small working team and it was an absolute pleasure working with them—and for the most part we could understand each other, with their weird accents and my "weirder" accent! They made me feel very much a part of their team, one aspect that many of the other Mandela-Washington fellows struggled with. Through working with Natural Start, I was introduced to a totally new concept of environmental education: early childhood environmental education in preschools. I have always worked within the K-12 system in South Africa, and this new avenue of environmental education was not only interesting to me, but I wanted to learn more about it. I attended the 2014 Nature-Based Preschool Conference in Kalamazoo, MI, with the Natural Start team, where I got to meet people directly involved in early childhood environmental education throughout the U.S. I learned more about what a nature based preschool is, and even got to visit two of them.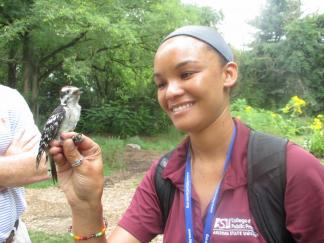 Throughout my time with Natural Start, I got a few very important impressions from all the people I met and worked with, especially in the early childhood field: Environmental education is not just a job, but it is critical to our lives and we should be exposed to it from an early age; we should have mud days without a care in the world about dirty clothes; and we should always make nature our playground. I also learned how important the involvement of parents are in the process of creating environmentally literate communities.  I liked these impressions very much and am inspired to go back to South Africa and include preschools in Nature's Valley Trust's programs to build environmental stewards when they are still toddlers. 
With their mission of connecting the people who bring nature and the environment into young children's lives through education, I believe that the Natural Start Alliance has an integral role to play in ensuring that early childhood environmental education further develops throughout the U.S.  I had a wonderful time with the Natural Start Alliance and NAAEE, and will always treasure and remember all the experiential training, from taking crazy tourist pictures at famous US landmarks to strategic planning sessions in board rooms! And I would like to thank the NAAEE team, especially the Natural Start team, for their mentoring and friendship throughout my time with them.