Bright Ideas
Five Ideas for Making the Most of Mud
April 18, 2014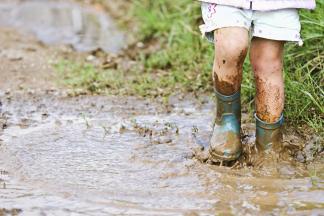 April showers don't just bring May flowers. In many parts of the country, the cycles between cold snow and warm sun are also a recipe for one of childhood's messiest delights: mud.
Spring is mud season, and while most children heartily embrace it, parents and teachers can be wary of the mess or unsure of the benefits. There are lots of reasons why playing in the mud is good for children: it can help boost children's immune systems, hone fine motor skills, encourage artistic expression, provide opportunities for sensory play, and more. And best of all: it's free, plentiful, and most children absolutely love it. Here are five ideas for how to make the most of mud: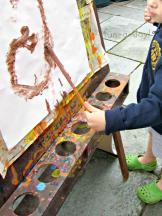 Paint with Mud
Using an easel, sheet, or even a sidewalk, you can make an original work of art using mud as your paint. Children can use their hands or paint brushes to make their masterpieces. And you can even get creative about the kinds of brushes you use, searching for natural materials, like small sticks or branches with leaves, to use as paint brushes. Visit the Fun-A-Day's Mud Day blog post for ideas for mud painting and more.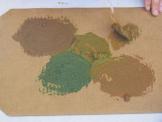 Make Colorful Mud
Check out Deborah Stewart's Teach Preschool blog for ideas on how to make mud more colorful. She mixed dirt, water, and food colors to make different shades, then tried using the mud paints in lots of different ways.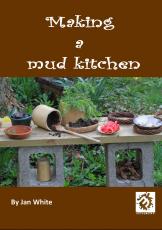 Make a Mud Kitchen
Revisit our post on how to make a mud kitchen with tips from nature preschool guru Jan White. They'll be stirring, splashing, brewing, mashing, and mixing in no time! And the best part: Jan White's book is available for free download!
Turn Mud into Mortar
According to the Irresistible Ideas for Play-Based Learning Blog, gloppy, thick mud can make an excellent building material. If your mud is too thin, add a little more dirt to thicken it, and then you can use the mud as mortar with bricks, rocks, sticks, or other building materials you might have on hand to build whatever the children can think up.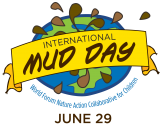 Celebrate International Mud Day
According to the World Forum Foundation's Nature Action Collaborative For Children, the event's organizer, "International Mud Day is children and early childhood professionals all over the world celebrating nature, outdoors, and mess by getting really muddy!" International Mud Day is June 29, but you can celebrate it any day. Find resources and share your stories here. 
Tags: