Bright Ideas
Getting Nature Preschoolers Ready for Kindergarten
November 29, 2017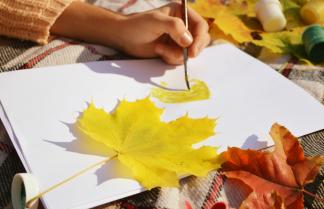 A quality preschool program lays a foundation for lifelong learning and success in kindergarten and beyond.
How do nature-based early learning programs, in particular, support growth across the development domains and foster skills in areas such as language, thinking, confidence, self-regulation, and motor development to prepare students for kindergarten?
Join Natural Start Alliance members for a conversation on kindergarten readiness in a webinar and Twitter chat organized by the Council of Nature and Forest Preschools, a national group of education leaders advancing outdoor schools:
On December 6, Monica Wiedel-Lubinski, Founder and Executive Director of the Eastern Region Association of Forest and Nature Schools (ERAFANS), and Amanda McMickle, Director of the Will Smith Zoo School at the San Antonio Zoo, co-hosted a webinar entitled "Naturally Ready for Kindergarten". A recording of this webinar, featuring educator perspectives from around the country, is now available at https://attendee.gotowebinar.com/register/5304765759282505219
On December 7, Anna Dutke, Nature Preschool Teacher and Program Developer at Prior Lake Savage Area Schools, hosted a Twitter chat on nature-based early learning and kindergarten readiness, with the hashtag #NaturalStart. Check out the questions and answers from the chat and stay tuned for more Twitter conversations on early childhood environmental education topics in 2018!
In conjunction with the webinar and Twitter chat, you can also read our December Feature Story, "How Learning to Put on Rain Boots Leads to Academic Success", by Catherine Koons Hubbard, Preschool Director at Schlitz Audubon Nature Center in Milwaukee.
[This post was updated on December 13, 2017, with links to the webinar recording and Twitter chat.]