Bright Ideas
Natural Start Forum: Holiday Book Fair
December 8, 2020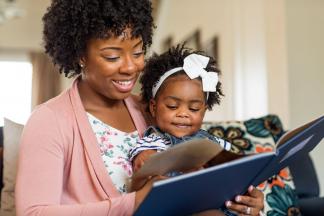 Winter is here, the holidays are upon us, and it's a great time for thinking about books! Join the Natural Start community for a holiday book fair December 16 at 12 pm ET.
We're thrilled to welcome back Dr. Michelle Martin, the keynote speaker during our virtual conference earlier this year. Michelle will be reading one of her favorite books, followed by opportunities for you to share some of your favorites in small groups. You'll also hear from Dr. Carla Gull, creator of the Loose Parts Nature Play podcast. Carla writes book reviews for the
International Journal of Early Childhood Environmental Education
 and will be highlighting a few wintery classics during the forum.
Get comfortable and bring your favorite books to share with children and friends as we prepare for the holiday season and a new year ahead! This forum will not be recorded, but we will share a summary of resources and book recommendations after the live discussion. 
Get Ready to Share!
An important piece of this forum is hearing from each other about books we recommend. Take a few minutes to gather your favorite books to share, and in particular think about sharing: 
An inclusive children's book (books and stories that positively reflect the broad array of experiences of children and adults, including racial, ethnic, cultural, gender, economic, ability, sexual orientation, or other types of diversity)
A children's book that you love to read during winter 
A book for adults about nature, especially one that grounds you in your practice or helps you reset as this year winds down and a new one begins 
Join us on December 16 at 12 pm ET to participate in the forum live!
Meet the Presenters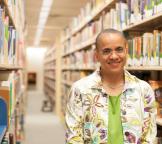 Dr. Michelle H. Martin
Dr. Martin is a Gold Award Girl Scout, former outdoor environmental educator, and currently the Beverly Cleary Professor for Children and Youth Services at the University of Washington. She delivered the keynote address at our 2020 Nature-Based Early Learning Conference, addressing the lack of diversity in outdoor preschools, in terms of the children, the staff, and the literature.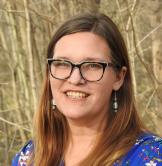 Dr. Carla Gull
Dr. Carla Gull is an online instructor with University of Phoenix. She received a BS in elementary education, an MA in curriculum development, and an EdD in instructional leadership. With over 20 years in education, she hosts Loose Parts Play and Loose Parts Nature Play. Carla is also a regular contributor to the International Journal of Early Childhood Environmental Education, an NAAEE publication.