Bright Ideas
Join Natural Start at NAEYC in Dallas!
October 29, 2014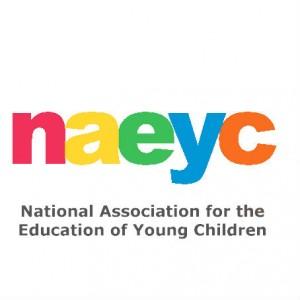 Will you be at the National Association for the Education of Young Children (NAEYC) 2014 Conference in Dallas this November? If so, be sure to connect with Natural Start at one of these events! 
Natural Start Exhibit Booth #442
Wednesday, Nov 5 – Saturday, Nov 8
Meet other early childhood environmental educators and learn more about what Natural Start has to offer.
Workshop: Environmental Education for Young Children: Tools and Resources for Creating Engaging and Effective Programs
Wednesday Nov 5 8:30 AM – 11:30 AM Room D163
This hands-on session delivers practical tools for creating environmental education programs that are effective, fun, and relevant for all early childhood education settings. You will experience the best in early childhood environmental education, from guidelines for high-quality environmental education programs, to research in the field, to award-winning activities and materials in reading, writing, math, STEM, art, and more. Take home resources that you can use to get started building a great environmental education program right away.
Session: Natural Start Alliance: Connecting Educators Who Care about Young Children and Nature
Thursday Nov 6 1:00 PM - 2:30 PM Room A124/127
Learn how you can connect with the Natural Start Alliance, a new national initiative from the North American Association for Environmental Education. Natural Start supports early childhood educators who offer (or want to offer) environmental education to young children. The session will explore the research supporting the need for early childhood environmental education, introduce Natural Start's resources for educators, and provide opportunities for educators to network and share ideas.
NAEYC Event: Young Children and Nature Interest Forum
Friday, November 7th, 9 AM - 10 AM Room A118-119 
This is a meeting of the new NAEYC interest forum on young children and nature—a great way to network with other educators in the NAEYC community who are working to connect children to nature.
Networking Opportunity: Happy Hour at the Iron Cactus Restaurant
Friday Nov 7 5:00 PM – 6:00 PM 1520 Main Street, second floor
We've organized an informal happy hour for anyone interested in connecting about early childhood environmental education, nature-based education, or related interests. Relax with like-minded educators, make some new friends, and take a break from the conference center at this locally recommended spot with drink and appetizer specials during happy hour.
Tags: