Bright Ideas
Join Us for a Forest Kindergarten Networking Call
May 27, 2015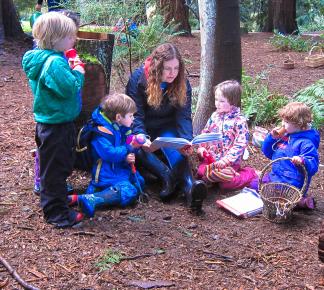 Natural Start is here to support the people that are connecting young children to nature through education. Forest schools—where children spend all or the vast majority of the school day outdoors—are one way that our members do that.
Lately, we've been hearing from educators who are working to launch forest schools in their areas but are running into hurdles. We've also been hearing from people who are running successful forest programs, but want to see the movement expand. 
Since this has been coming up frequently lately, we're offering a networking opportunity so folks who have a passion for forest schools—who are already operating one, want to start one (or more), or who are just interested—can connect and start sharing ideas. 
We've scheduled the call for Tuesday, June 9th at 4 pm ET / 1 pm PT. If you have an interest in forest schools and want to connect with others, feel free to join us. It won't be formal. It'll be an opportunity to hear what people are doing, where there are challenges, share strategies, and think about what we can do to support each other.  
Call-In Details: Forest School Networking Call
Date and time: Tuesday, June 9, 2015 4:00 pm Eastern Time (New York, GMT-04:00)
Event password: Education
Audio conference:
1-650-479-3207
Access code: 662 852 756
Tags: