Bright Ideas
Natural Start Forum: Mid-Year Check-In
January 15, 2021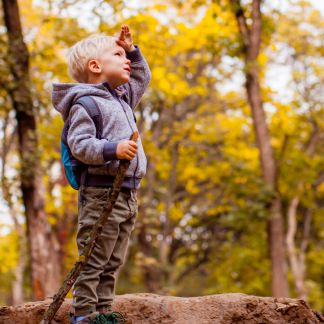 At the beginning of the pandemic, we asked what concerns the field faced and discussed ideas for what our field needed to remain strong. We published what we learned in a report, which you can read here. As we approach the midway point of the school year, we want to check in and get a sense of what's working, what isn't, current concerns, and how Natural Start can best support you going forward. In order to gather this information, we've included a few survey questions in the registration for this forum, which we will report out on during the forum. 
We've asked two nature preschool directors, Sheila Williams Ridge (Shirley G. Moore Lab School at the University of Minnesota) and Heather Goetzinger (Nature's Way Preschool) to share updates on their respective programs and lessons learned from the school year. You'll also hear from Kathleen O'Connor, a researcher and evaluator working with NAAEE to compile information on the status of outdoor learning in the US and collecting stories from outdoor education providers who have been supporting schools in engaging students in outdoor learning through the pandemic. 
View a recording of the forum below: 
Meet the Presenters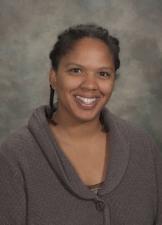 Sheila Williams Ridge
Sheila Williams Ridge is the Director at the Shirley G. Moore Lab School at the University of Minnesota. She has a bachelor's degree in biology and a master's degree in education, as well as experience as a school business manager, preschool teacher, and preschool naturalist. She is a facilitator for the NAEYC Young Children and Nature Interest Forum, on the Voices and Choices coalition, a board member for the Minneapolis Nature Preschool, and a member of the Natural Start Alliance Council. She is the co-author of the book, Nature-Based Learning for Young Children: Anytime, Anywhere, on Any Budget, published by Redleaf Press and is passionate about encouraging nature-based play and the lasting developmental benefits of a relationship between children and nature.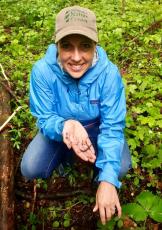 Heather Parker Goetzinger
Heather became the director of Natures Way Preschool (located in Kalamazoo, Michigan) in 2011.  She holds a BS in Early Childhood Education from Michigan State University and a Master of Education from Grand Valley State University.  She has experience working in traditional schools as a Young Fives teacher and as a Headstart Director in an urban community center.  She first became interested in nature preschools as a parent, sending all 3 of her children (now young adults) to Natures Way Preschool.  Natures Way Preschool has a rich history of connecting young learners to the natural world, celebrating its 39th year as a licensed nature preschool.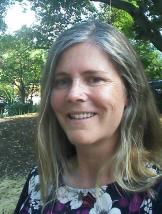 Kathleen O'Connor
Kathleen O'Connor is a researcher and evaluator with a passion for outdoor experiential learning and youth development, currently working as an independent consultant. She holds a BA in Environmental Science from Northwestern University and a PhD in Education from Stanford University. After completing her PhD in 2016, she joined NatureBridge, a residential environmental education provider, where she served as a postdoctoral research fellow and as Director of Research and Evaluation. At NatureBridge, Kathleen worked to translate research in environmental education and social and emotional learning to support educators in fostering students' social and emotional growth; conducted exploratory research to understand and articulate the natural overlap between social and emotional learning (SEL) and residential environmental education; and led NatureBridge's efforts in research, evaluation, and continuous improvement. During her time at NatureBridge, Kathleen was part of a collaborative of residential EE practitioners from around the country that produced grow-outside.org, an online SEL toolkit for EE providers.