Bright Ideas
Nature Preschool Conference: Call for Presentations
April 28, 2014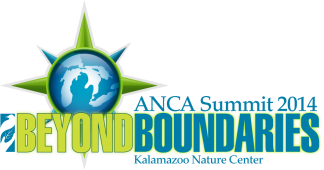 This summer, the Kalamazoo Nature Center's Nature's Way Preschool (NWP) is hosting a professional development opportunity specifically designed for nature-based preschool staff and administrators. As a supplement to the 2014 Association of Nature Center Administrators (ANCA) Summit: Beyond Boundaries, this nature preschool conference will give nature-based early childhood educators an opportunity to engage with peers, learn new teaching methods, sharpen parent interaction skills, celebrate successes, and discuss opportunities faced in this growing profession. The conference will be held August 20-23, 2014.
Would you like to be part of the conversation?
The deadline for submissions for conference session proposals has been extended to May 9. Concurrent sessions will be held on Thursday, August 21 at the Nature's Way Preschool Building. These will be traditional sessions structured as one hour presentations by one or two presenters (e.g., classroom management, family involvement, natural history). Facilitated sessions will be held on Friday, August 22 at the Kalamazoo Nature Center. These are approximately one hour sessions where a presenter provides a 10-15 minute overview of a topic and then facilitates a group discussion (e.g., effective group hikes, fincancial considerations in nature preschools, activity ideas for a seasonal topic such as insects).
If you have an idea, approach, or topic to share with your peers in nature-based early childhood education, submit a proposal today! 
Tags: