Bright Ideas
Support Natural Start on #GivingTuesday
December 2, 2014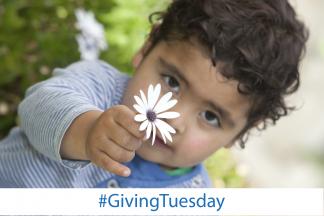 All young children need and deserve learning environments that are rich with life. We know that the first years of life are critical for all future learning, development, and growth. But a recent survey or early childhood educators found that teachers are least confident about implementing nature and science activities in their classrooms.
Educators need more support in offering nature-based experiences to the infants, toddlers, and preschoolers in their care.
The Natural Start Alliance is committed to ensuring that all young children experience early education that draws from the power or nature and the environment to engage children, foster their development, and connect children and their families to their communities.
When you support Natural Start on #GivingTuesday, you help us:
Deliver resources for using nature and the environment in teaching young children
Connect educators to professional development opportunities in nature-based education
Bring educators together to build a network of nature-based early childhood education professionals
Publish the only peer-reviewed journal dedicated to early childhood environmental education—a journal that is available to all at no charge
Advocate for the field to shape public policies that encourage more connections to nature for young children
No other organization is taking on this important challenge today. With your support, we can reach more educators and parents, and ensure that children in every community get the nature-rich early education experiences that they need to thrive.
Tags: