Bright Ideas
Watch Claire Warden's Conference Keynote, "I Wonder Why?"
September 4, 2018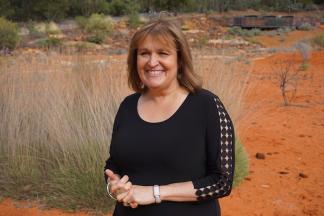 As the nature-based education movement continues to grow, the network of nature-based professionals across the globe grows, too. This year's Natural Start Alliance conference was called
World of Wonder: An International Nature-Based Early Learning Conference
and it was organized jointly with an international partner (
International Association of Nature Pedagogy
) and a regional partner (
Northern Illinois Nature Preschool Association
). Chicago's
Brookfield Zoo
hosted over 400 conference attendees, continuing the conference's dramatic growth year to year.
Conference participants, who traveled from 11 countries and 35 US states, explored together nature-based teaching, research, policy, and program administration perspectives from across the globe. Framing their thinking was conference keynote speaker Claire Warden, perhaps one of the best-known nature-based educators in the world. Claire reflected on the links that connect nature pedagogy in all of its forms across the world, as teachers learn with children inside, outside, and beyond.
If you loved her keynote and want to reflect on it again, or if you couldn't make it to Chicago and want to hear what Claire had to say, we're happy to provide a recording of her keynote below. Enjoy and stay tuned for what's in store for our conference in 2019!