This year has been a doozy. From sharing the successes and challenges of reopening nature preschools after months of distance learning to supporting each other in making the transition outdoors (or in many cases 100% outdoors), we've learned so much from each other over the last 9 months. To end the year on a high note, we wanted to host a different kind of forum--one that, while still an opportunity to learn from each other, focused more on fun and connection. With the holidays upon us, we thought it would be a great time to chat about books, so we turned our December forum into a Holiday Book Fair!
Thank you to everyone who attended our Holiday Book Fair, with special thanks to Dr. Michelle Martin and Dr. Carla Gull, our wonderful and thoughtful presenters. Whether you were able to attend the event live or not, we promised to share all of the amazing resources that were highlighted and we're here to deliver on that promise. Below you'll find recommended book lists, a guide for building an anti-bias library, book reviews, and more! 
Diverse and Inclusive Children's Books
First up, a few recommended reads from Dr. Michelle Martin, featured in an article in Outside Online, The Best Books Featuring Black Children in the Outdoors. 
Michelle's current favorite, which she read during the forum, is The Camping Trip by Jennifer K. Mann.
One question forum participants had for Michelle was what she looks for when choosing quality books that feature children of color. Michelle said it's important to consider the author (is it an own voices book?), how the character's cultural background is represented, high quality illustrations, and how engaging the story is for children, among a few other things. When choosing books with an anti-bias lens, we've found the 'Guide for Selecting Anti-Bias Children's Books' by Louise Derman-Sparks to be a great resource. Find the guide here, on the Social Justice Books website. 
When it came to sharing their favorite books, there was no shortage of great suggestions!
Check out the titles recommended by members of our community, below: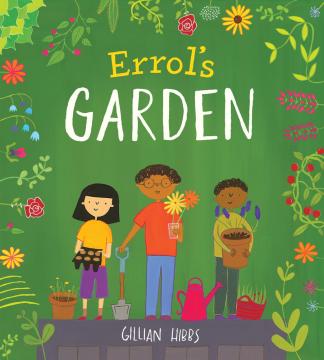 Cece Loves Science and Adventure by Kimberly Derting, Shelli R. Johannes, and Vashti Harrison
And Tango Makes Three by Justin Richardson, Peter Parnell, and Henry Cole
Errol's Garden by Gillian Hibbs
Mice Squeak, We Speak by Arnold Shapiro and Tomie dePaola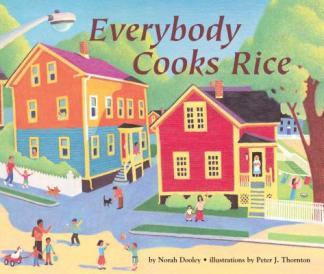 When the Shadbush Blooms by Carla Messinger and Susan R. Katz
Southwest Sunrise by Nikki Grimes
All are Welcome by Alexandra Penfold
Fort Building Time by Megan Wagner Lloyd and Abigail Halpin
Love Makes a Family by Sophie Beer
Island Born by Junot Diaz and Leo Espinosa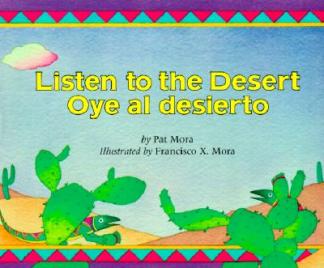 The Hiking Day Anne Rockwell and Lizzy Rockwell
Elizabeti's Doll by Stephanie Stuve-Bodeen
Before We Eat: From Farm to Table by Pat Brisson and Mary Azarian
Daniel Finds a Poem by Micha Archer
Kamala and Maya's Big Idea by Meena Harris and Ana Ramirez Gonzalez
My Favorite Tree by Diane Iverson
A Beach Tail by Karen Lynn Williams
Where's Rodney? by Carmen Bogan and Floyd Cooper
Plant a Little Seed by Bonnie Christensen
Over and Under the Pond by Kate Messner and Christopher Silas Neal
Wintery Books for Children
Next, Dr. Carla Gull highlighted a few books that she enjoys for winter reading, including fiction and nonfiction selections. Carla regularly reviews books for the International Journal of Early Childhood Environmental Education. View Carla's previous book and resource reviews, all available to download for free: Fort and Den Making Resources, Embracing More Diverse Representations of Children in Nature Inspired Books, Connecting to Nature with Ruth Wilson, and "Loose Parts" in Children's Outdoor Play Environments. 
Here are Carla's 'Winter Wonderland' suggestions: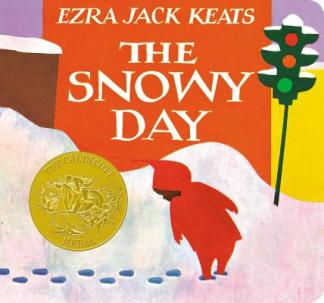 Best in Snow by April Pulley Sayre
The Story of Snow: The Science of Winter's Wonder by Jon Nelson and Mark Cassino
Over and Under the Snow by Kate Messner and Christopher Silas Neal
The Snowy Day by Ezra Jack Keats
Winter Bees & Other Poems of the Cold by Joyce Sidman
Stranger in the Woods by Carl R. Sams II and Jean Stoick
Winter Dance by Marion Dane Bauer
We received more excellent suggestions from our community, who shared their winter favorites below!
Recess at 20 Below by Cindy Lou Aillaud
On A Magical Do-Nothing Day by Beatrice Alemagna
Under in the Mud by Laureanna Raymond-Duvernell
In the Snow: Who's Been Here? by Lindsay Barrett George
Snow Play: How to Make Forts & Slides & Winter Campfires by Birgitta Ralston
Mice Skating by Annie Silvestro
Snowmen at Night by Caralyn Buehner and Mark Buehner 
Living Sunlight: How Plants Bring the Earth to Life by Molly Bang and Penny Chisholm
Great Reads for Adults
To round out the forum, we listened to a clip from a NAAEE webinar featuring author and poet Aimee Nezhukumatathil reading an excerpt from her essay 'Comb Jelly' from her recently published book, World of Wonders: In Praise of Fireflies, Whale Sharks, and Other Astonishments, which was named as a Barnes and Noble Book of the Year.
Watch the entire webinar with Aimee, 'Nature as Inspiration and Transformation: An Intro to Nature Poetry,' here. 
And since we all deserve a "treat yourself" moment, we asked participants to share their favorite books for adults, particularly those that ground you in your practice or help you reset as this year winds down and a new one begins.
Here's what was shared: 
All We Can Save: Truth, Courage, and Solutions for the Climate Crisis edited by Ayana Elizabeth Johnson and Katharine K. Wilkinson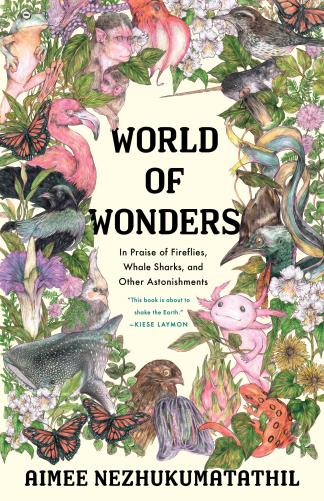 The Nature Fix by Florence Williams
Braiding Sweetgrass by Robin Wall Kimmerer
The Adventures of Alexander Von Humboldt (Graphic Novel) by Andrea Wulf
Where the Crawdads Sing by Delia Owens
Winter World by Bernd Heinrich 
Wild Habitats by Aleta Karstad
The Secret Life of Trees How and Why They Matter by Colin Tudge
Refuge by Terry Tempest Williams
The Man Who Planted Trees by Jean Giono
The Secret Garden: Talking Beetles and Signaling Trees: The Hidden Ways Gardens Communicate by David Bodanis
A Walk in the Woods by Bill Bryson
Check out more resources from Natural Start and friends below. 
NatStart2020 Virtual Conference: Beginning with Dr. Martin and Liz Mills' keynote address on the lack of diversity in children's literature, our virtual conference includes at least a handful of sessions on literature and storytelling with young children, among many other topics. You can still register for the conference and access over 100 sessions, with time to watch and rewatch until July 2021. 
Teaching for Change- Freedom Reads: Anti-Bias Book Talk Series By Allyson Criner Brown
Wonderkin's Ultimate List of Diverse & Inclusive Books to Support Nature-Based Learning
Diverse BookFinder- Where are the books about Black Kids in Nature?
NAAEE eePRO- Back to School: Diversify Your Library With These Upcoming Children's Books