Resources
Nature Play and Learning Places: Creating and Managing Places Where Children Engage with Nature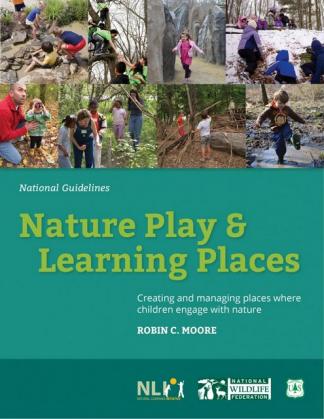 Resource Category:
Curriculum/Resource Guides
Most children's playgrounds are metal, plastic, concrete, and devoid of nature. These guidelines from the National Wildlife Federation and the Natural Learning Initiative show how to create a new type of nature play and learning area with trees, shrubs, flowers, and natural materials so that children and families can experience and appreciate wildlife and nature at every place they use in every community. Two chapters are devoted to the management, maintenance, and risk management of this type of community space.  
The guidelines draw from Robin Moore and Allen Cooper's extensive experience, case studies of 12 existing nature play areas across the country, and the contributions from representatives from more than 20 national organizations. 
Tags